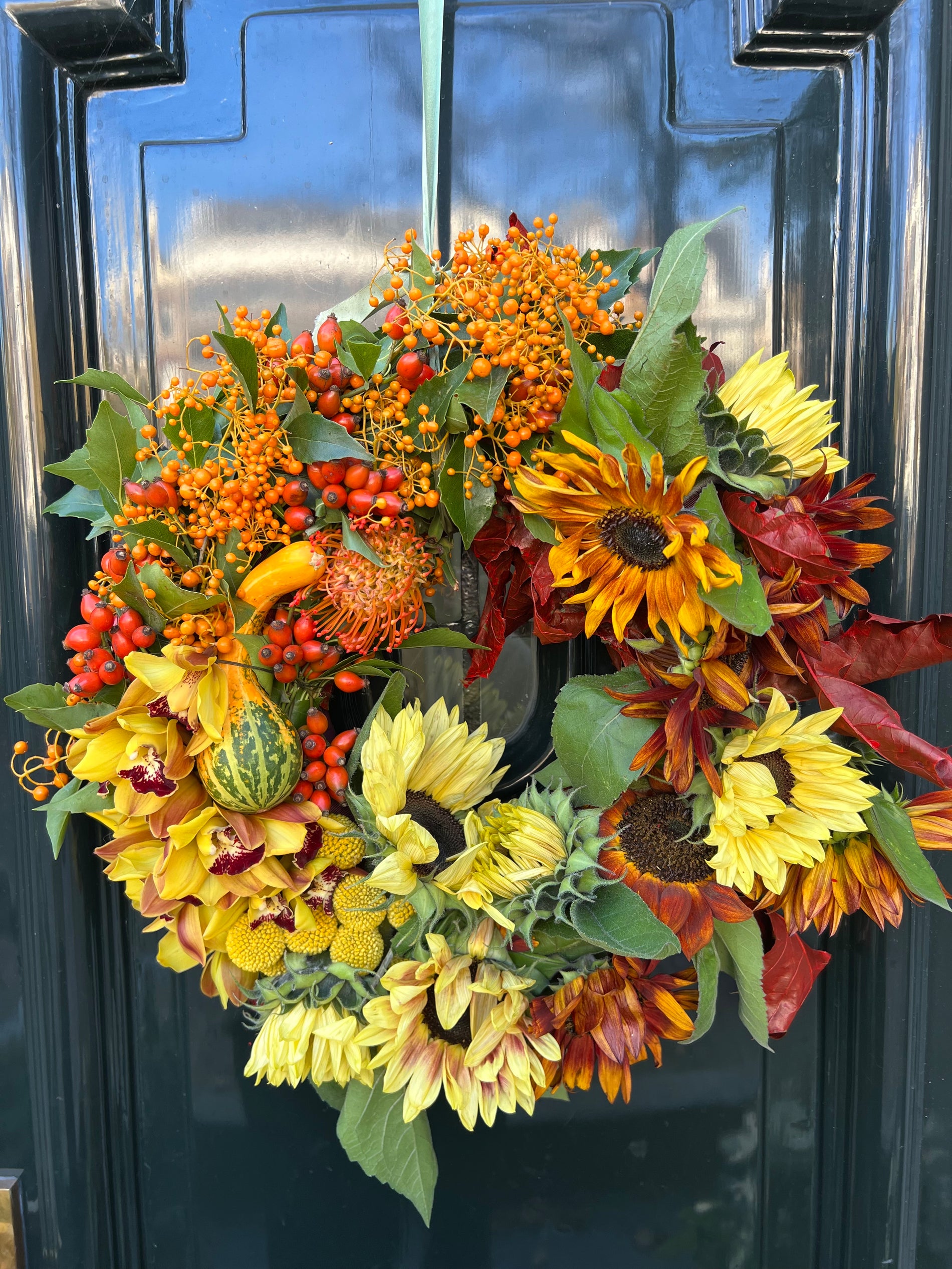 How to: Flower wreath - autumn edition
Jetteke Explains how to make her famous flower wreath yourself, autumn wreath edition! Want to watch the video? You can do so through this link.
What do you need? 
-Flowers of your choice, Jetteke used autumn leaves, dried berries, sunflowers and a few more flowers of your choice for this wreath. 
-Yarn 
-Scissors
-A wreath wrapped with ribbon
-Lint for hanging 
Divide the flowers to your liking over the wreath, cutting the flowers shorter where necessary. When you have found the right position for the flowers wrap the wire around the wreath so that the flowers stay in place. Tie the wire securely. Add flowers in the empty spots and voila the wreath is ready to be hung on the front door.